Since Urban Science was founded in 1977, we've become the automotive industry's go-to resource for solving mission-critical challenges around the world. During this time, we've expanded our global footprint to 21 office locations, combining our company's proven scientific processes and methodologies with the unmatched expertise – and local knowledge – of our team members working around the world.
Across all job levels and all company office locations, it's no secret that our people are the driving force behind our auto industry leadership, and we take great pride in empowering and preparing them to do their best work – and to deliver world-class support to our clients – each day. One of the ways we do this is through our internship program, which empowers college students to hone their skills associated with their areas of career interest; they also get to learn about, and gain exposure to, new career pathways they may not have thought about otherwise. Today, we're going to introduce you to one of our interns and share more about his work supporting our company's operations and clients in South America.
Meet Francisco Yanez
Francisco Yanez is a business solutions consultant intern at our Sao Paulo, Brazil, office location, which serves several leading global automakers doing business in South America. He's currently studying at Mackenzie Presbyterian University, where he's pursuing his bachelor of science degree in electronics engineering. During his time with us (so far), Francisco's primary responsibilities involve supporting clients utilizing our business management solution, FinancialView™. Through access to the industry's most detailed and actionable data, FinancialView provides comprehensive financial coverage from the manufacturer level down to the dealer level to maximize profitability, grow overall network health and drive competitiveness. In addition to supporting efforts to help clients with anything related to FinancialView, Francisco also supports our Sao Paulo team's local marketing and sales enablement efforts.
Francisco's studies and work experience have gone hand in hand since joining our team, especially regarding software engineering and its close connection to our company's work.
"Since joining Urban Science, some of my classes that felt more abstract previously are much clearer now," said Francisco. "This is particularly true with my software engineering course, which, piece by piece, has become more applicable in my day-to-day work and vice versa. Being able to relate – and apply – my classroom learnings at work has helped me make the most of both my educational and professional experience; framing my classroom learnings in a real-world business context has been invaluable."
This semester, in Francisco's aforementioned software engineering course, he's learning the basics of the intricate sprint process – a short time period when teams work to complete specific tasks related to a project – which he was eventually immersed in as a key member of a project team responsible for our FinancialView solution. Our company values in-classroom and on-the-job education and training for our interns and the positive impact they have on our talent pipeline and ability to continue to innovate; that's why we offer a flexible internship program that allows our interns to work full-time in the summer and shift to part-time when school starts again in the fall. This flexibility allows and promotes valuable work experience while balancing – and exceling in – their studies.
Since joining our team, Francisco and our Sao Paulo team members have engaged in our hybrid work approach that empowers our team members to decide the working arrangements that work best for them. Working in the office twice per week, Francisco describes his time with colleagues as a breath of fresh air. He also values his time working remotely as it helps him balance his professional, educational and personal commitments.
Francisco describes the culture at Urban Science as the "best aspect of the company." With his internship being his first job experience, he emphasized the company's team-focused, supportive and community minded environment as a place that empowers all team members to thrive. He then went on to mention that he's never had a bad day going into the office, saying his team is always productive and he's never afraid to ask questions when the occasion arises.
Francisco also enjoys the opportunity to collaborate with team members outside of Brazil. He embraces the cultural differences of team members working across our global company and continues to learn new things through his interactions with his fellow Urban Scientists around the world.
"From experiencing and learning from the cultural dynamics between our office locations and gaining a better understanding of how native English speakers write, my work with Urban Science continues to help me develop in ways I never thought possible before," he said.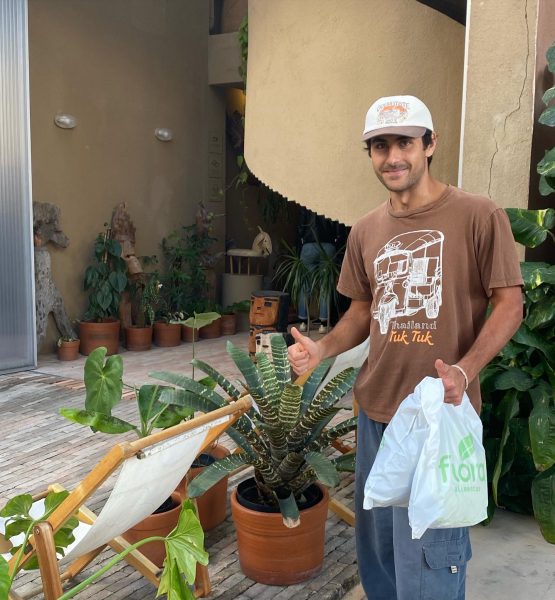 Outside of the workplace, Francisco picked up new hobbies and interests during the course of the pandemic that he still takes part in today. Calisthenics – a method of exercising requiring only a person's body weight – is just one of them. The pandemic also helped Francisco grow his appreciation for the outdoors and outdoor activities, including skateboarding and photography, specifically.
We appreciate Francisco's dedication to our clients and company, and to his studies, and we thank our Sao Paulo team for the innovative, welcoming environment it continues to create to benefit our team members – including our interns – and our clients. We look forward to seeing all this team will achieve together moving forward.
Click here to see all of our available positions and learn more about career opportunities with us!