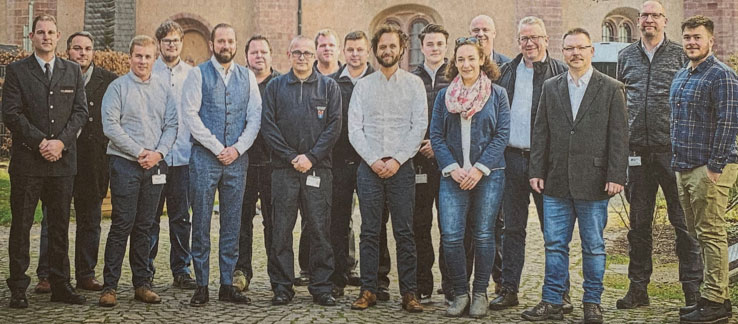 On Feb. 9, 2023, Lisa Walden, senior implementation engineer, was awarded the highest level of the Rescue Service Medal of Honor by Kai Klose, Hessian Minister for Social Affairs, Wiesbaden, Germany, for serving 1,000 hours of voluntary paramedic work with The Red Cross. The ministry manages the health, safety and wellbeing of German citizens. Walden has been volunteering regularly since 2010.
As a volunteer paramedic, Walden drives a five-ton ambulance in addition to rescuing and caring for people in medical emergencies in her community. She is one of 130 volunteers who support full-time paramedics and rescue service workers when there is an emergency or a major accident in their district. Walden was among 19 others from her city to recieve an award.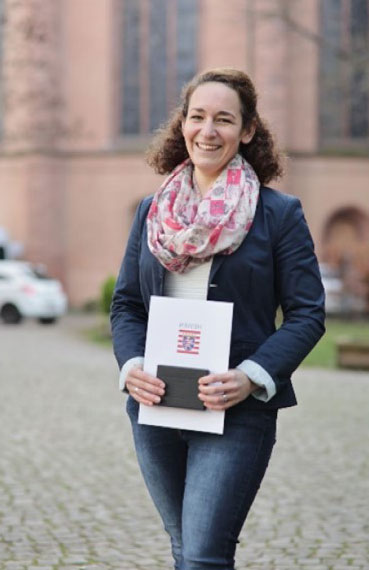 "Whether I spend three hours or three days in the field, I couldn't imagine my life without rescue work," said Walden. "I am thankful for Urban Science — and my colleagues — supporting me in my volunteer work and empowering me to make a positive impact on my community. Without them, this would not be possible!"
Walden began volunteering in 2010 before starting at the Technical University of Munich. She graduated with a Bachelor of Science degree in 2016 and continued her commitment to paramedic work. She was immediately drawn to the work and saw it as a way to make an impact in her community. And after more than 13 years of service, she says a 'thank you' from a patient is the best part of a challenging day. All rescue volunteers have the same education and training as the full-time rescue service workers they work alongside. This includes a 40-hour training course and practical test every year. The training ensures the volunteers are well prepared for any rescue mission because every emergency is different and presents new challenges.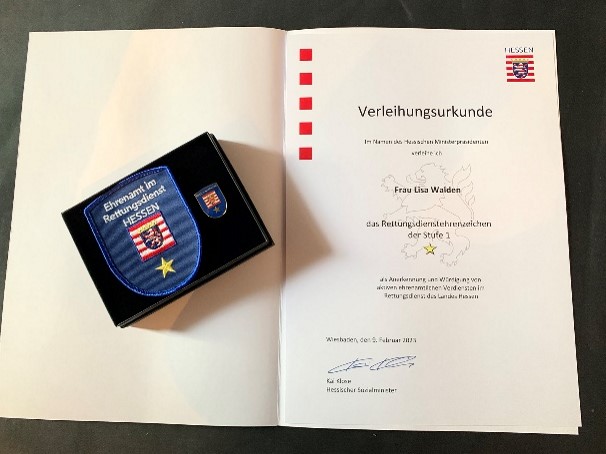 "At Urban Science, our commitment to community is a foundational pillar of our company culture and employee experience," said Thomas Ott, software engineering manager. "Lisa's continued rescue work in her community is nothing short of inspiring and an embodiment of our do great things value. I know I speak for 800-plus Urban Scientists around the globe when I say we thank Lisa for all she and her fellow paramedics do to help those who need them most. This is truly amazing work."
Walden has been with Urban Science since 2017 and resides in Frankfurt, Germany. She's an integral member of our Munich-based team supporting Network DynamicsTM, a solution within our Network Performance suite, and the global automakers who tap the power of our solution to break the bottleneck of increasing network development demands and take control through a detailed, comprehensive management solution that drives network-wide efficiency. She is supported by her husband, Marcel, who is also a volunteer rescue worker with the Red Cross and her Australian Shepard named Leo.