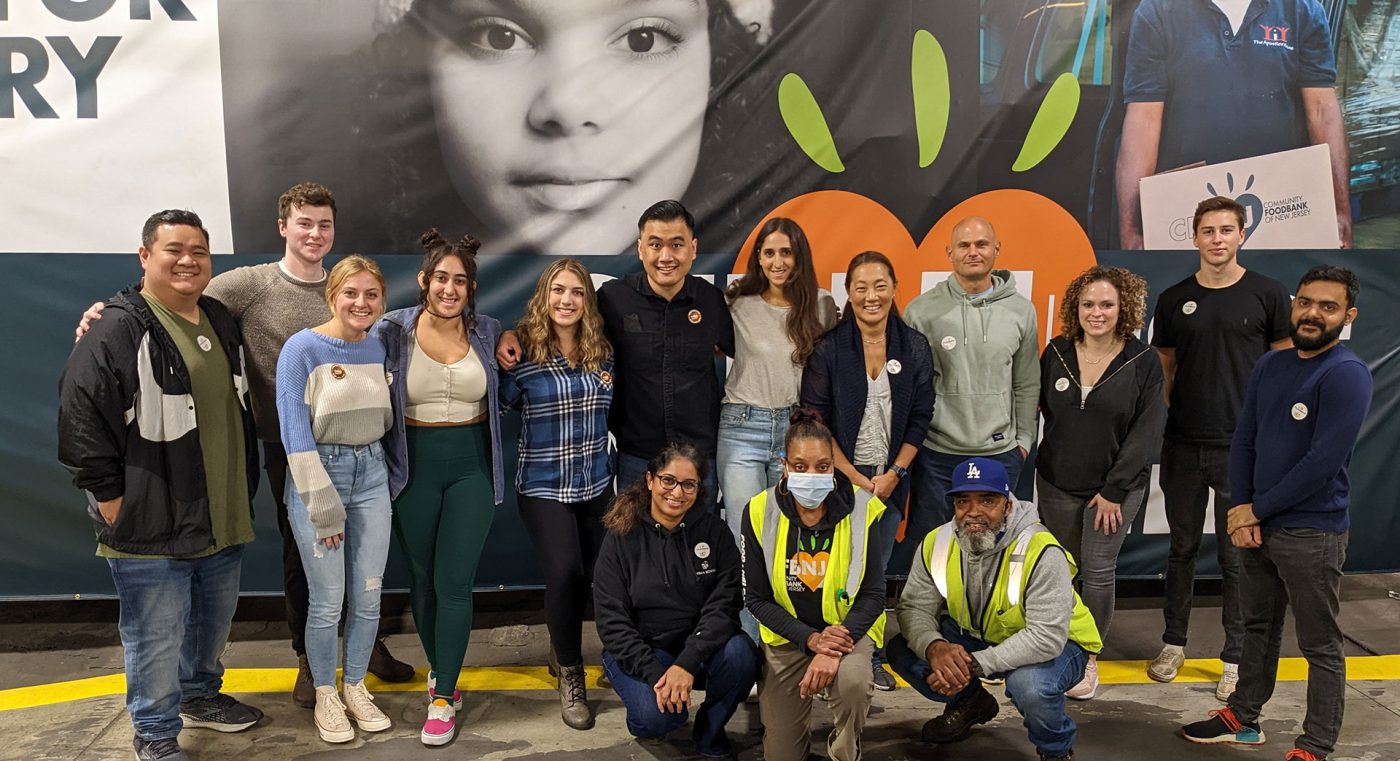 Earlier this fall, our Woodcliff Lake, New Jersey, team members came together to make a positive impact on their neighbors in need by volunteering with the Community Foodbank of New Jersey. During this day of service, this team helped sort and package goods in the nonprofit's warehouse so the goods could later be shipped to local food banks and pantries around the area, and ultimately picked up by the people and families who need them most.
The 13 New-Jersey-based Urban Scientists who participated were tasked with supporting activities that benefited a very special demographic: newborns and young children. Little ones have unique needs and require nutritious food and even the most basic supplies needed to care for them can create financial strain for parents and other caregivers who are financially struggling. This is a situation that's been exacerbated in the wake of the pandemic and one that organizations like the Community Foodbank of New Jersey continue to chip away at through their tireless efforts to support residents the best ways they can.
From diapers to wipes to care kits, the group unpacked all items from their original boxing, counted, and then sorted by age and size to be easily distributed. The team's combined efforts bundled 192 boxes worth of goods to help children in need!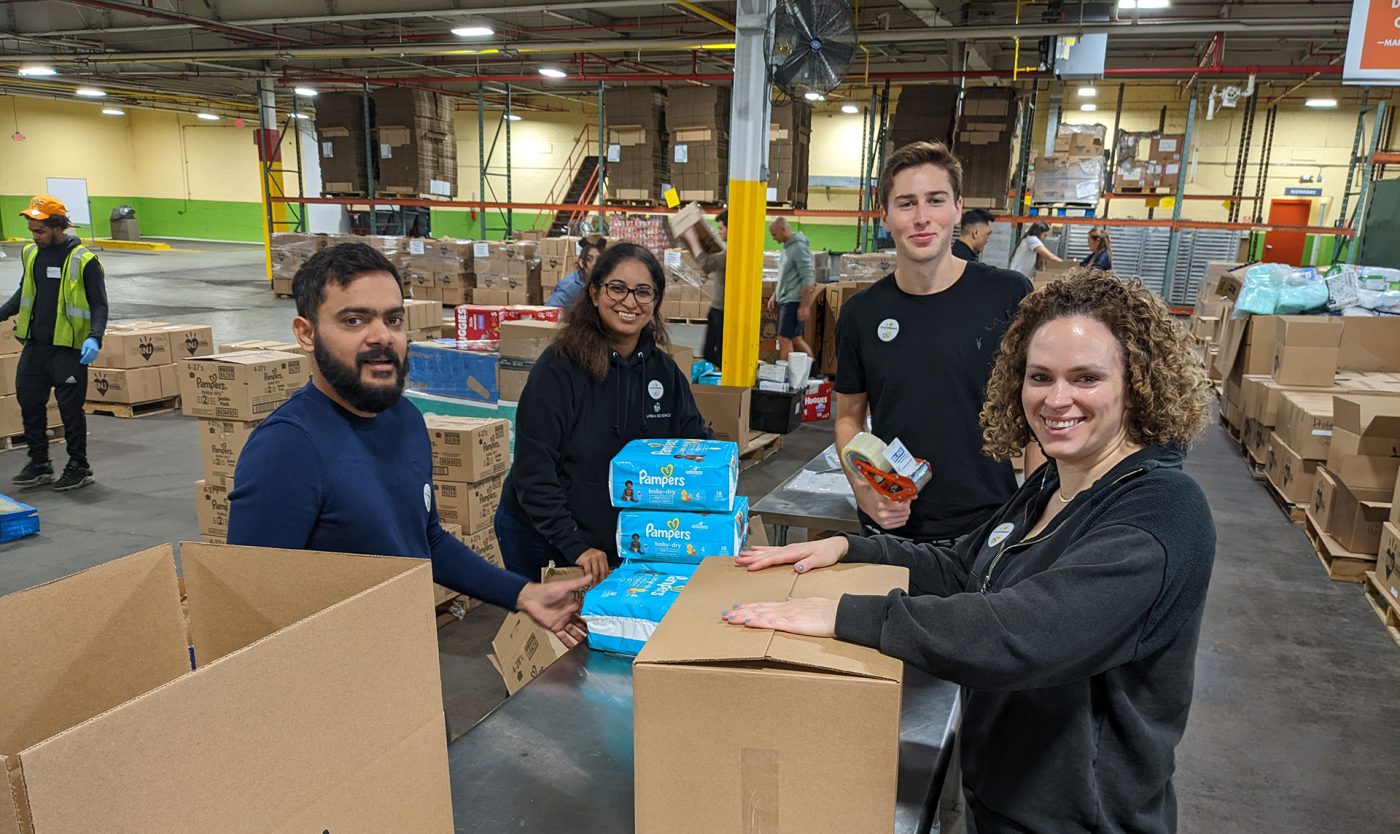 The volunteering day was planned and organized by Arine Aranha, Senior Manager, and Samantha Shortino, Consultant, two members of the 23-person team working out of our company's New Jersey office. While COVID-19 precautions made organizing an event for the entire office a challenge, they worked closely with the Foodbank of New Jersey, which operates two large warehouses in the area, to plan an impactful and rewarding day that will make a positive impact on the lives of many of their fellow New Jerseyans.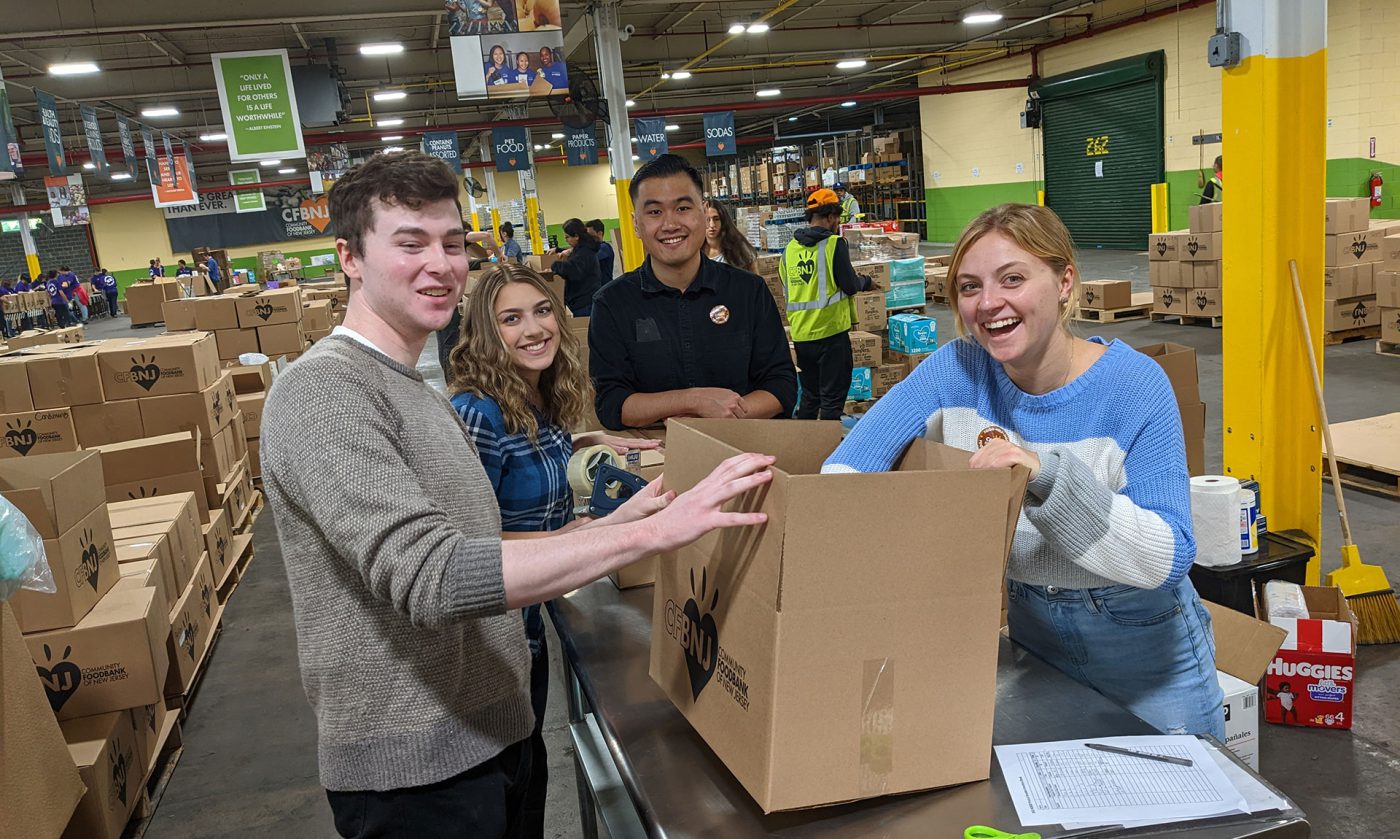 "Even with many of our team members working remotely, volunteering and giving back to our communities is a hallmark of Urban Science culture – and a very effective way to build cohesion and teamwork," said Aranha. "We're grateful to play a small part in making a difference in the lives of children and families in our backyard and we thank the Community Foodbank of New Jersey for welcoming us to join its team on its mission to stamp out hunger and poverty across the Garden State."
---
About The Community Food Bank Of New Jersey
The Community Food Bank of New Jersey (CFBNJ), a member of Feeding America®, has been delivering food, help, and hope across the state for more than 45 years. Last year, CFBNJ provided nutritious food for over 85 million meals through its network of more than 800 community partners including pantries, soup kitchens, emergency shelters, mobile pantries, and child and senior feeding programs throughout the 15 New Jersey counties it serves. For our hungry neighbors, the Community Food Bank of New Jersey is the powerful agent of change that fills the emptiness caused by hunger and provides resources that are essential to earning a sustainable living