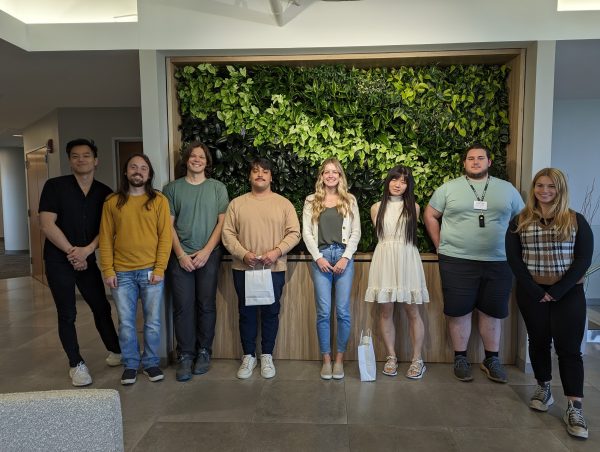 At Urban Science, our vision is a world in which innovation is powered by science and inspired by the entrepreneurial spirit to invent a better future. And in our view, there's no better way to achieve this vision than investing in our collective future by supporting education – and preparing our leaders of tomorrow to invent the future of science, technology, engineering and mathematics (STEM). 
That's why, each year, members of our company – our software engineering team, specifically – dedicate their time, and professional and industry expertise, to support Michigan State University (MSU) students as they complete their year-end capstone projects. The three-month-long experience energizes and develops students' critical thinking, problem-solving, oral communication, research and teamwork skills – all while they gain real-world insight and experience from automotive industry leaders.  
Last month, members of our IT-software engineering and human resources teams joined forces to host five Michigan State University College of Engineering students – all of whom recently completed their Urban-Science-mentored capstone project, Office Buddy, a web platform that enhances employee experience in the office. The day included an office tour, project demo, and code review with additional members of our software engineering team – and even a special visit from our CEO and Founder, Jim Anderson.  
During this meeting, Jim shared valuable perspective regarding his journey to founding our company in 1977 with only $1,000 – and our collective path toward becoming a leading automotive consulting and technology firm that serves automakers and dealers, and the advertising technology firms that support them, around the world. Speaking about our story of ideation and entrepreneurism rooted in science, he elaborated on our Invent the Future mantra, which became one of our company's core values many years ago – and about how he's used that mindset to drive client and company growth and success over time.  
About Office Buddy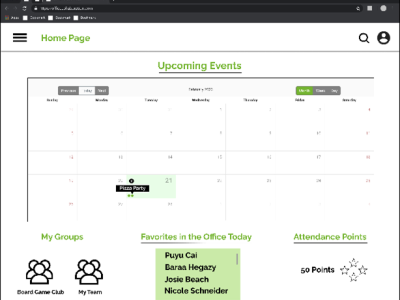 Since COVID-19 arrived at our collective doorstep in early 2020, remote work has become a part of everyday life for many people around the world. And while there are many benefits associated with this arrangement, for many, not being in the office has often made socializing with – and unstructured learning from – co-workers a challenge at companies globally. Seeing this situation as an opportunity our team came together to discuss how to best engage the MSU students we work with, a challenge was made, and Office Buddy was born.
The Office Buddy web platform was designed to assist office workers in their transitions back to in-person work by allowing them visibility and planning around their office visits. Users can use the platform to: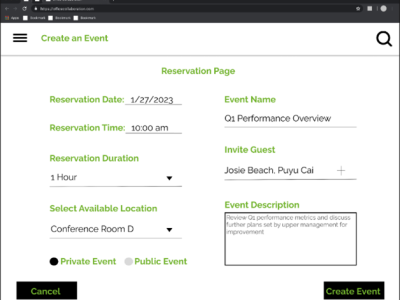 Select their seat before going into the office and see who else will be in office.

 

Add co-workers to their favorites list and see what days their favorite co-workers are going into the office.

 

Create public and/or private events that can be used for official meetings or social events with co-workers. 

 

Create groups with other users that can be used to invite an entire group of people to attend a private or public event. 

 

Receive rewards based on attendance, encouraging co-workers to attend – and utilize – the office in a new and unique way.
Urban Science's role  
Through a hands-on learning approach, our team members work alongside MSU College of Engineering seniors to deliver a real-world engineering experience developed to immerse students in critical industry challenges and opportunities. Throughout the duration of their work with our team, students receive mentorship and guidance from Urban Scientists, including executives and other senior leaders, throughout the project, as well as constructive feedback about opportunities for improvement. This skills-based volunteerism support is provided in addition to a monetary sponsorship awarded to enable the MSU College of Engineering to deliver students the best experience possible.  
"At Urban Science, one of our core values is to #InventTheFuture; and to do that, it's critical that we not only continue to innovate within our organization to drive the automotive industry forward, but continue to prepare and position STEM students – our future leaders – to do great things as well," said David Michael, associate software engineer, Urban Science and capstone project mentor. "By working alongside – and continuing to develop – young talent, we not only help them unlock new learning and career opportunities that may not have been available otherwise, we tap the power of the diverse and unique range of skills and experience they bring to our conversations as well. It's truly a win-win situation for everyone involved for many reasons, and an engagement our team looks forward to participating in twice per year." 
Urban Science works with MSU as well as Wayne State University (WSU) on engineering capstone projects. Click here to learn more about the MSU Capstone program.