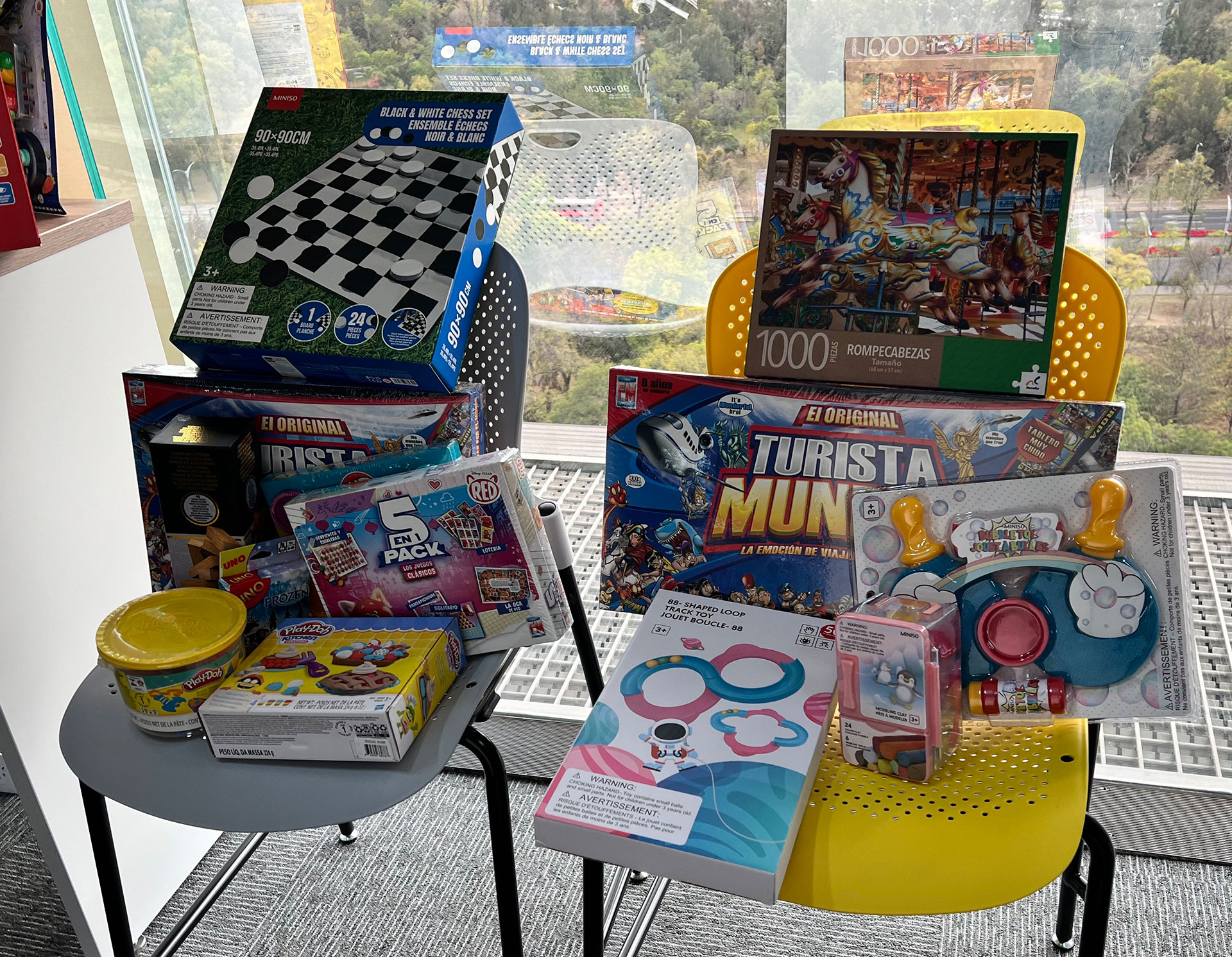 In December, our colleagues working out of our Mexico City office came together to bring joy to their community by collecting and distributing toys to local children in celebration of the Christian holiday Día de los Reyes, also known as Three Kings Day or Epiphany. For the people who identify with the Christian faith in Mexico, Epiphany – observed Jan. 6 – is often more significant than Christmas. The celebration, recognized worldwide, commemorates the day many Christians believe the three wise men brought gifts to Jesus after his birth.
In total, a team of eight Urban Scientists personally delivered 106 gifts to children who live on the streets of Mexico City, many of whom work selling candy, food and other items; approximately 14,000 children live on the streets of Mexico City as a result of poverty and displacement. The toys put a smile on the faces of children and families who face continual hardship and may be unable to celebrate the holiday in ways more those with more means can. The group was led by Yessica Archundia and included Allan Contreras, Eduardo Ortega, Tania Ortega, Mariana Peña, Jorge Roldan, Omar Urbano and Heredin Clemente.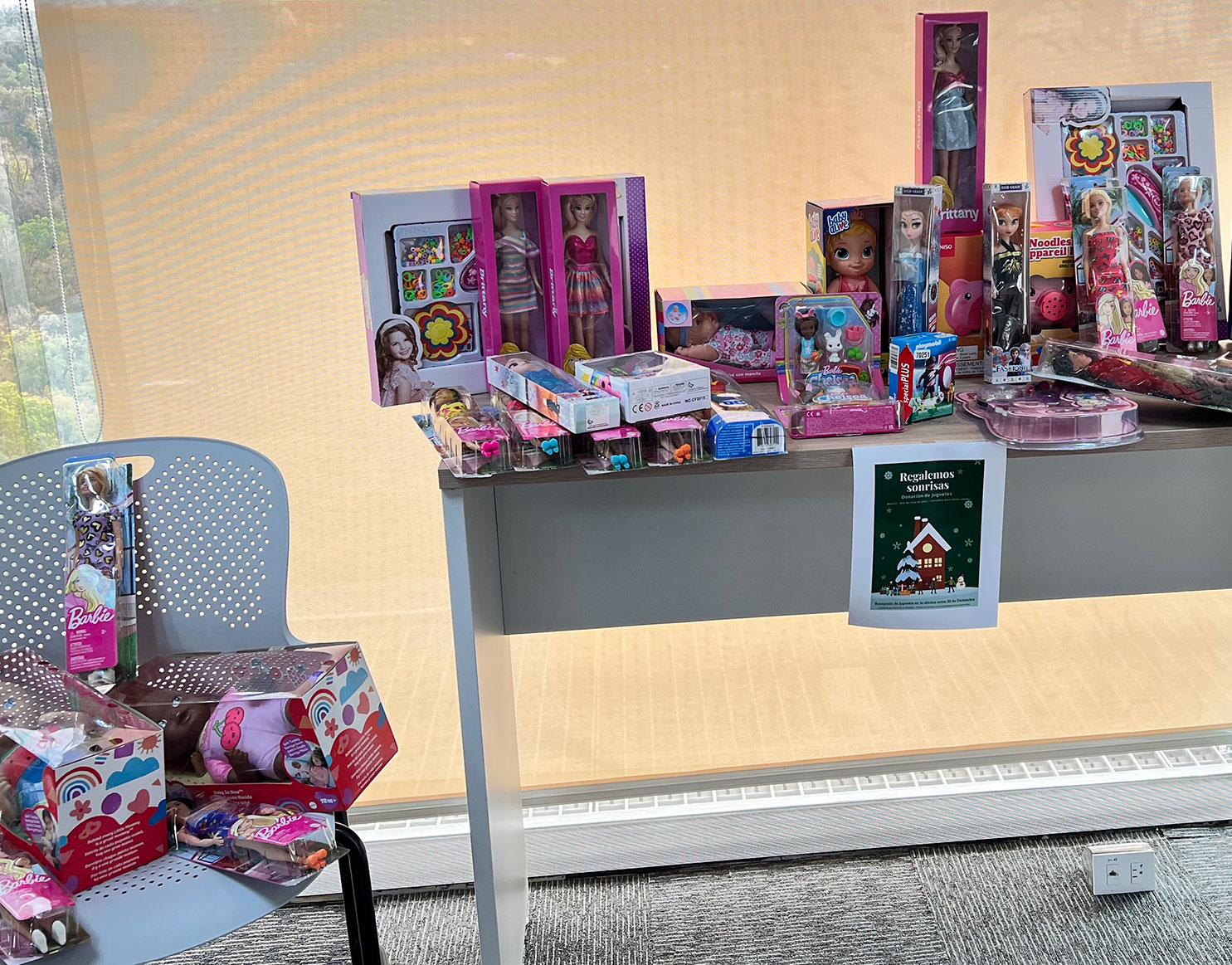 Archundia spearheaded the initiative after her team collectively agreed to give back during the holidays. Her goal was to put a smile on the face of as many children as possible. And with a majority of people in the Mexico City office working from home during this time, she went above and beyond to provide multiple ways for people to support the cause such as donating money in lieu of a toy or purchasing from Amazon to be delivered to the office. She also collected gifts from people's homes if they were unable to bring into the office.
"As long-time members of the Mexico City community, our team realizes the many hardships children living on the streets face each day," said Archundia. "These kids work extremely hard and not much comes easy for them, so we felt an obligation to spread some joy during a very important holiday in our city and our culture. I know I speak for all of us when I say this was a truly humbling experience and we look forward to continuing our efforts to support children need in the future."
---
Cultural Traditions
Additionally, Archundia shared the cultural significance and traditions of Epiphany in Mexico. As mentioned earlier, the holiday is a significant celebration and closes out the year's Christmas festivities. Approximately 80% of people in Mexico are Roman Catholic, a branch of Christianity.
"On Christmas, children receive practical gifts like shoes, books, and clothes. Epiphany is all about toys," she said.
Similar to Christmas Eve traditions in America and other celebrating countries, children in Mexico put one of their shoes below the tree with a written note asking the three kings for a present. The next day the children typically receive three toys, one from each of the wise men.
At the celebration, it's traditional to eat a special cake called Rosca de Reyes (Three Kings Cake), an oval shaped cake meant to symbolize a crown. The cake has a figurine who represents baby Jesus hidden inside for someone to find in their slice. Receiving the figurine has many interpretations, from being named 'Godparent' of Jesus for that year to buying tamales for Día de la Candelaria (Candlemas Day) on Feb. 2 which commemorates the day when Jesus's mother, Mary, brought him to the Temple in Jerusalem for the first time.
"If you are lucky and find the baby figure in your slice you must provide – as a tradition – the tamales for the next religious celebration on Candlemas Day," said Archundia.
On behalf of Urban Science, we thank the Mexico City team for supporting their community in a meaningful way and we thank Yessica Archundia for sharing her perspective on Día de los Reyes with us. The diverse backgrounds, skills and experiences our team members bring to our company – and to our clients – each day are truly unique; we look forward to sharing more soon.
To learn more about Community at Urban Science, click here.
To support the children of Mexico City, click here.